Hemp is the new, delightful way to a peaceful and relaxed life. Its extract is rich in a magical compound, CBD, which unlike THC, offers amazing health benefits without getting you high. Stress relief, anti-inflammatory, anti-anxiety, and pain relief are few of these benefits.
For their powerful effects and speedy results, hemp products are becoming a major part of everyone's life these days. If you haven't already incorporated one of these into your routine, here are 20 best options to start with.
1. Shikai CBD Topical Unscented Body Lotion
Shikaiis among the top-rated CBD brands, offering quality, affordability, andconvenience all at once. Its unscented CBD lotion is designed to e your skin's best friend. It has a high concentration of pure aloe vera and vitamin E that soothes the skin instantly. Furthermore,it also consists of apricot kernel oil, avocado oil, safflower seed oil, and wheat oil to nourish your skin and keep it refreshed. Luxurious cocoa shea butter and cocoa seed butter provide a soft and silky touch. This lotion is available in 125mg and 750mg doses of CBD and has been lab-tested for its purity. As the name says unscented, this lotion has no fragrance and it completely gives an earthy hemp whiff to your skin.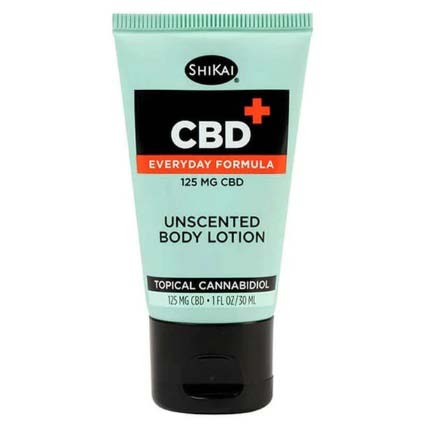 2. Bean and Bud Rise Coffee
If you hate to wake up in the morning but have to anyway, Bean and Bud's Rise is here to help. The coffee has been crafted to freshen up your mornings and help you get out of bed. Only a sip of it is enough to clear your head and open your eyes wide.
The coffee has been made with premium quality CBD and equally fine quality coffee beans. The combo results in a rich flavor and an amazing texture. If you want to try out other flavors, you'll have the option of raspberry and dark chocolate.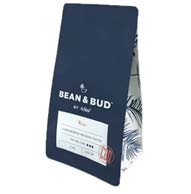 3. CBD LION Cartridge Grape Kush – 150MG
CBD Lion offers an extensive range of super reliable vape products. Its Grape Kush cartridge is among the top-selling cartridges in the market. It has a remarkable fruity flavor dominated by grapes complemented by a hint of cheese and natural hemp flavor. Its amazing taste is utterly the result of a unique terpene blend including terpinene, limonene, and pinene.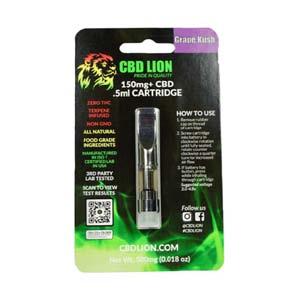 Besides the great flavor, what sets it apart is the reliability. It is made with completely organic compounds and is free of artificial flavors. Plus, it is THC-free and non-GMO. As claimed by the brand, it is produced in ISO 7 certified lab and has also been third-party lab tested.
4. JustCBD Happy Face CBD Gummies
JustCBDis a one-stop-solution for all your CBD needs. It offers an extensive range of unique and effective products. The brand follows the highest standards of purity, transparency, and affordability. Most of its products are available in different flavors, container sizes, and strengths to offer an extremely personalized CBD experience. for its amazing products and customer service, the brand has been acknowledged by various international platforms, including The Hype Magazine, Whatsup Mag., and Luxury Lifestyle.
The happy-faced CBD gummiesby the brand are an exciting, fun, and cute remedy for stress, anxiety, inflammation, and sleep problems.Just toss in a few of these in your mouth any time you feel the need and wait for 15-20 minutes till they do their magic. The jar is filled with different colored happy faces that you might have difficulty to choose from each time.
5. Blue Label CBD Pet Tincture – Bacon
Blue Label is dedicated to making yours and your cat's life as calm and enjoyable as possible. Along with a range of amazing CBD products for humans, the brand has introduced some of the most powerful pet products as well.
Its bacon-flavored cat tincture has been crafted to ensure your cat's wellbeing. No matter how aggressive your cat is, two drops of this tincture will have it calm and relaxed. It also helps with relieving depression and sleep problems while at the same time actively fights inflammation.
It can be given directly, but let's avoid that risky move and go for a safer option which is to add the tincture in its food. Even if your cat recognizes a difference in smell or taste, the bacon flavor will only attract it more.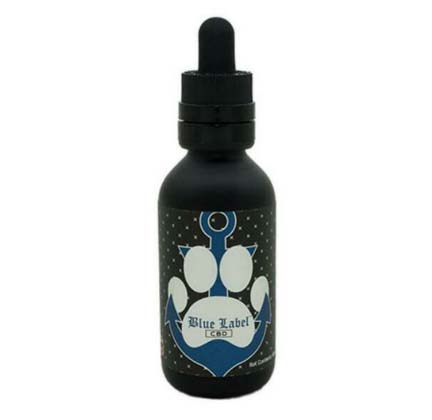 6. Social CBD Lavender Body Lotion
Save your skin from the adverse effects of pollution and weather changes with this Lavender Body Lotion by Social CBD. The brand has been serving the market for a long time now. Most of its products are a benchmark in the industry.
Made with high-quality natural compounds including CBD, chamomile, lavender extract, arnica, argan oil, shea butter, and bergamot, this body lotion is an excellent treat to your dry and damaged skin. It can be applied to any body part for deep nourishment and instant relief from patchy and dry skin.
Its aromatherapy powers, known for relieving tension, stiffness, and other issues from the skin,ensure deep and relaxing night sleep.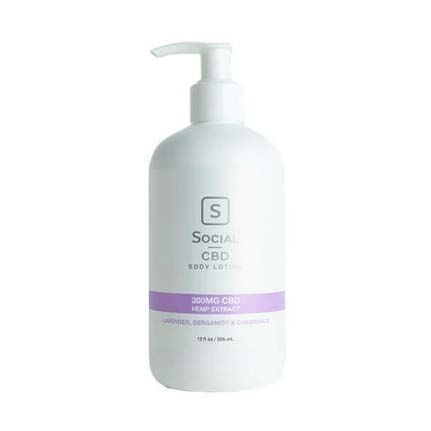 7. Neurogan, INC, Full Spectrum – Dog Treats
Some dogs are quite sensitive and are easily stressed. They can make life difficult for themselves and their owners. Neurogan, giving full attention to the issue, has come up with an effective CBD-infused pet treat formula to calm your dog down in minutes. 1-2 of these treats a day is enough to keep your furry friend relaxed for several hours.Even if it's going to the vet or a thunderstorm, you never have to deal with excessive barking or unbecoming dog behavior.
Made with USA-grown CBD, coconut oil, and peanut butter these treats guaranty overall wellbeing of your pet. When given in the morning, they boost mood and physical performance all day long.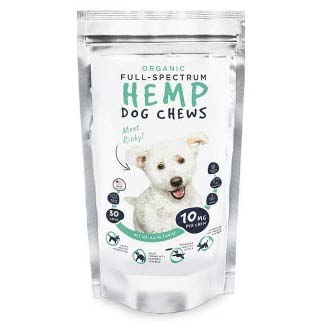 8. HYVE CBD Full-Spectrum Raspberry Citrus + CBG Tincture
As natural as it sounds, Hyveis the name of purity and transparency. The brand is known for its 100% organic compositions that have been lab tested for quality assurance. All the test results are available online to give the customers a clear view of what they might be getting.
Its full-spectrum Raspberry Citrus + CBG Tinctureis an excellent way to relieve stress and anxiety. The tincture offers a citrusy blast of berries mixed with organic hemp that adds a bit of earthy taste. For those who might be concerned, it is vegan and non-GMO, though contains trace amount of THC -0.03%. Thus, you can enjoy a peaceful life without harmful medications.
You can take this tincture directly under your tongue or mix it with any beverage – juice, tea, smoothie, etc. Rest assured it will only boost your drink's taste without destroying it.
9. Pinnacle Hemp CBD Pain Relief Cooling Cream
Don't let muscle or joint pain hinder your performance or productivity. Try out Pinnacle Hemp pain relief cream to treat cuts and pains right away. It has been crafted to keep you going and enhance your daily performance. Whether at home, gym, or office, with this cream, you can enjoy an unmatched efficiency.
The cream is composed of the purest hemp seed extract, eucalyptus oil, coconut oil, avocado oil, and a plethora of other essential oils that take its effectiveness to a whole new level and ensure instant yet lasting results. When applied to the affected area, it penetrates in moments, leaving a cooling effect behind.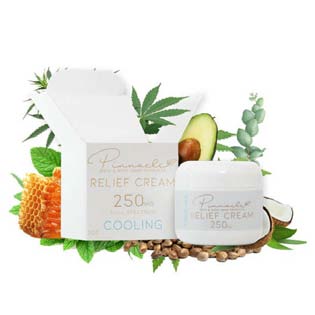 10. CBDMedic Foot and Ankle Ointment
Dry and cracked heels and ankles can be extremely annoying and painful. This is a common issue, especially in winters, though some may even experience it in other seasons. No matter where you live or what season it is, if you see your foot or ankle getting dry and cracky, turn to CBDMedic foot and ankle ointment for instant and lasting treatment.
The product is designed for all skin types, thus that's not to worry about. Just apply it to the affected area and leave for about 10-15 minutes. You'll end up with a completely recovered, softer, and healthier skin.
11. Lazarus Naturals Massage Oil
When lying on your couch completely exhausted and drained, there is only one thing you need – Lazarus Naturals Massage Oil. The product is crafted to take all your stress and tiredness away in minutes. Made with organic ingredients including USA-grown CBD and some essential oils, this product is also super amazing for your skin, cuts, bruises, rashes, and inflammation. And not only that, but it also relieves joint and muscle pains.
Apply a generous amount of the oil to your body and massage gently for about 3-4 minutes. Within 15 minutes you'll start to feel relaxed. In less than 40 minutes, you can experience the full-fledged effects. Since this product is available in different strengths -200mg, 800mg, and 1600mg, you can easily choose the strength you require.
12. CBDISTILLERY Relief Relax Soft Gels
If you do not prefer topicals for body pain, here are some of the most effective soft gels by CBDistillery. These soft gels have earned the brand massive respect among users. Not only are they quick to work but also quite reliable and affordable. They have been third-party lab tested for quality assurance and you can easily check out the test results online.
Having 30mg of CBD, each soft gel works like a thunder in clearing away you way to a clam mind and healthy body. When taken in the morning, one soft gel can sufficiently serve for the whole day. Apart from regular joint pain, they are also effective against arthritis.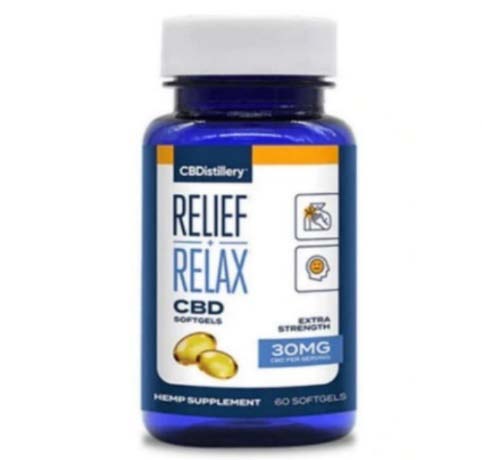 13. CBDfx Soothing Lavender CBD Bath Bomb – 200MG
There is nothing CBDfx hasn't aced already. The brand is an all-rounder with some of the top solutions to your every day problems. Its bath bomb is the perfect way to doze off into a world of calmness and relaxation – far from the hectic routine.
Infused with 200mg of premium quality CBD and organic lavender oil, this bath bomb does not only relieve stress and anxiety, but also treats skin issues, like inflammation, eczema, acne, and rashes. Thus, had to the bath the moment you need a escape. Needless to say, a calm and relaxed mind also ensures a sound sleep.
14. CBD Fusion 100mg CBD Rose Petal Bath Bomb
Known for its perfectly scented CBD products, CBD Fusion has made a remarkable name in the industry. The rose petal bath bombs are one of the top-selling products by the brand. Infused with 100mg of CBD isolate and a few essential oils, this bath bomb is made to you give you a beautifully scented gateway to relaxation.
It also relieves body pains and headaches to ensure complete and lasting calmness. The great thing is that it starts to absorb into the skin in less than 15 minutes which speeds up the overall recovery process. If you do not prefer rose, do check out peppermint and lavender scents.
15. Charlotte's Web Calm Hemp Extract Gummies 10 Mg
If you are under constant stress and pressure and find it hard to protect your sanity at times, try out Charlotte's Web Calm Gummies. The brand offers the most effective solution to a clam mind and body.
These lemon lime-flavored calming gummies are composed of the finest quality full-spectrum CBD,lemon balm, and L-Theanine.This powerful composition is sure to kick away all sorts of stress, anxiety, and uneasiness in minutes.
Containing 10 mg of CBD each, 2-3 gummies are enough for a day. You can take one in the morning, another in the afternoon and the last one at night (just a suggestion).
16. Hopp And Hemp Co. Full Spectrum Chicken Flavor CBD Pet Tincture
Your pet's health is your responsibility but fulfilling it is not always as easy, especially if your pet is super active or easily gets stressed. If you don't already know, stress and anxiety are as common in pets as in humans. Some pets get stressed when visiting the vet while others when left alone. Regardless of the reason, you can treat your pet with Hopp and Hemp's chicken flavor pet tincture.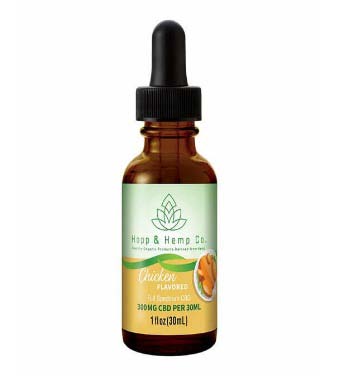 Made with full-spectrum CBD and complemented with chicken flavor, this pet tincture is made to become your pet's instant love. Add 1-2 drops of the tincture into your pet's food and relieve it of all stress and anxiety in less than 30 minutes. when given at night it also improves sleep quality.
17. Eco Sciences CBD Capsule Ecocaps
Eco Science is dedicated to making life easier and peaceful for its community. The brand has introduced various types of CBD products to help people incorporate it in their daily life and give up the harmful medications.
Staying true to that aim, the brand has composed ecocaps – CBD-infused capsules –for calmness and relaxation from hectic routines. Packed with full-spectrum CBD, cannabinoids, terpenes, vitamin E and other essential nutrients, these capsules maintain good overall health.
Each capsule in the pack has 170mg of CBD which is an extremely strong dose that's surely not to miss any of the pain or stress-causing agents behind.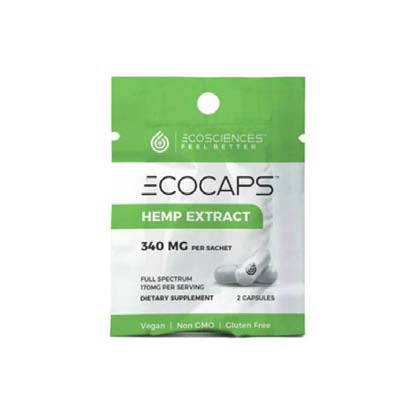 18. KRYPTED Sour Diesel CBD Isolate Powder
Krypted Sour Diesel Isolate powder is one of its kind.It offers a break from the traditional product types and allow you the flexibility to choose your own favorable way of taking CBD. You can add this powder to your food or drink whichever you find suitable. It can also be to vape juices or taken directly by placing it under the tongue. It dissolves instantly, taking the form of CBD oil which makes it easy to swallow.
Its strong diesel flavor clears the head in minutes. Plus, it boosts mood, focus, and clarity.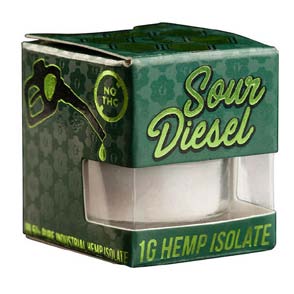 19. HEMPZILLA Topical CBD Muscle Gel
Performing heavy workouts can leave your muscles sore and strained. In some cases, it may also result in joint pain. To help you going through all that pain without giving up on your fitness routine, Hempzilla has come up with an effective pain relief formula.
The gel features 100mg CBD, menthol, and some essential oils to ensure speedy recovery. It grants flexibility and makes your skin softer, while preventing the chances of inflammation. Apply the gel to the targeted area and leave for about 20 minutes, soon after you'll start to feel the relaxation settling in.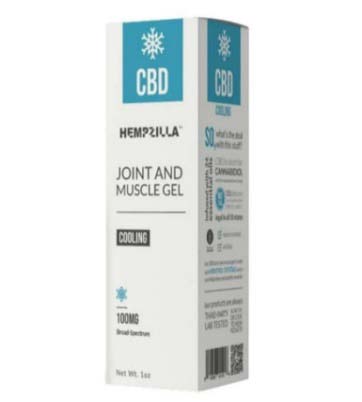 20. HEMPGO Day Time Energy Drink –Watermelon
Hempgo is another super creative CBD brand that has offered innovative solutions of incorporating CBD into your daily life. Its day time energy drink is one such example. Made with the purest ingredients, including vitamins, green tea extract, L-Theanine, and hemp extract, this product is sure to boost your mental and physical performance. The watermelon taste makes it quite refreshing to have. Simply mix it with water or any other beverage and enjoy.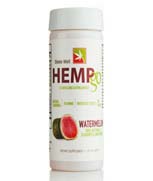 Conclusion
With increasing awareness of the benefits of CBD, more and more products are emerging each day. Thus, selecting the best one is only getting difficult. Remember, to first identify your needs and then find a suitable product that meets it. Look for the strength, taste, size, etc. to land your hands on an appropriate product.
Latest posts by Elena Ognivtseva
(see all)