About & how to build your own coil
Coils are the heart of an atomizer, which is known as central to your vaping experience. It turns e-liquid into vapor. To building a coil, various types of metals are used. If you are a vape user, you already know about this, but if you are new to vaping, there is more to learn about the coils & the metals. This blog covers the basics of building your own coils & the descriptions of metal used to build this.
The coils are an important part of your vaping device. It is a section of wires which is wounded in the form of a coil. While vaping, when an electrical current runs through this, then it gets hot. This current or energy changes your e-liquid into vapor. These coils are made up of various materials. The different materials contain different functions and pros & cons, which we discussed later in this blog.
How does vape coil work?
The vape coil works on Ohm's law. So, before building your vape coil, it will be better if you try to understand Ohm's law. By understand Ohm's law, you can make better coils that keep you safe from accidents.
Ohm's law only works on the three important factors resistance, voltage, and current. By understanding these three factors, you can build your coil easily. But make sure that before using the coil, check the resistance so that you can't face any issue later.
Why should one build vape coils?
By building your coils, you can save your money in vaping. Now you don't have to buy disposable coils every week. You can build your own coil by following the various tutorials. You can do it for fun or to learn something new. It is perfectly reasonable & convenient to build your own coils. There are plenty of coil building kits available in the market which you can purchase.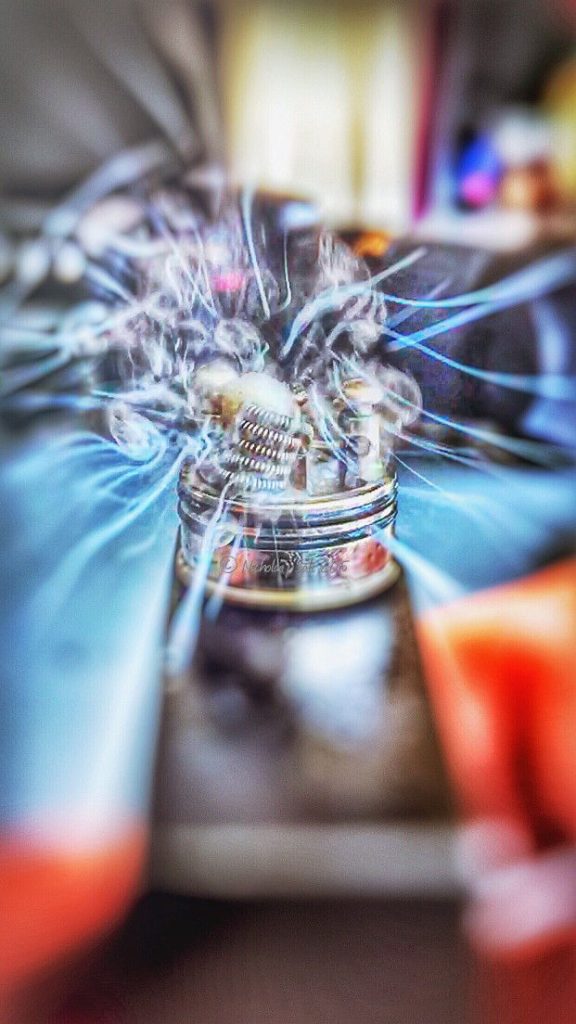 What do you need to build your vape coils?
There are various tools that you need to build your vape coils. These tools are available in the market, and you can purchase such tools through offline or online. Some advanced tools also needed to build a vape coil. Purchase the vape coil kits, which includes all the necessary things for building your coil. This kit includes the below-described things:
Resistance wire.
Flush cutters which cut the wires into small spaces.
Ceramic Tweezers, which helps you to pinch while pulsing.
Small metal rod & a Scissors.
Optional tools which include:
An ohm reader which helps to detect the resistance of a coil.
A coil jig which helps you to easily roll the coils.
Different types of metals used to build your vape coil
Choosing the right metal allows you to get a better coil, which has better control over temperature, wattage, flavor & the quality of vape. Let's learn about these briefly.
1. Kanthal:
Kanthal is a mixture of chromium, aluminum & iron. The aluminum present in this wire immunizes the coil from rust and oxidation. It is easy to handle and can work at high temperatures.
When the temperature increases, the resistance of Kanthal is constant, which makes this metal more unique and popular. A wide number of people used this metal to build their own vape coils. It can perform with a wide range of voltage, and you can't control the temperature of vaping in it. These coils can work with any vaping device. It is perfect for beginners. It can mold easily, and because of these qualities, it is popular among the users.
Pros of Kanthal:
1. Kanthal is the flexibility for a wide range of wattage.
2. A user- friendly metal which holds the shape of a coil.
3. It has a stable resistance.
4. It can use in any vape device.
5. Cheapest options as compare to other.
Cons of Kanthal:
1. It can't be accessible in temperature control vaping mode.
2. It can taste metallic when you use it for the first time.
2. NiChrome: 
NiChrome is made up of 80% Nickel & 20% Chromium. It contains approx similar functionalities of Kanthal. Like Kanthal, it doesn't change its resistance when the temperature increases. It is mostly used in the earlier, but now it's not popular as Kanthal. It is reliable and cost-effective for ordinary vaping, but it doesn't support the features when it comes to temperature control vaping.
It can support a wide range of temperatures but not as much as Kanthal. It is good in rigidity because it supports a coil's shape, but it has a low melting point. When you use this coil for vaping, then you can notice that it melts quickly. It is also a little tough to work with as compare to Kanthal. Because of such issues, it may not offer a good experience to you in your starting days.
Pros of NiChrome:
1. It holds the shape of the coil for a long time.
2. Can work with high temperature.
3. It can heat quickly.
4. Affordable to use.
Cons of NiChrome:
1. It contains Nickel, which may be toxic.
2. It contains a low melting point.
3. Not popular as much as Kanthal.
3. Ni200:
These Nickel wires are made up of 99.6% pure Nickel, which is widely used in the market for temperature control vaping. The reason behind its popularity is that it changes its resistance as the temperature changes. Here the resistance is not constant as Kanthal&NiChrome. In this, you can limit or control the temperature of the coil as per your choice. It is flexible and can easily brittle. That is why you have to be more conscious while working with this.
You can easily find out these in the market because it can work with various vaping pods. The only quality which makes it down from Kanthal&NiChrome is it is too soft, and it can't hold the shape of the coil for a longer time. If you are building your own vape coil for the first time, then try to avoid this. One more thing which you should know about Nickel is It releases Carcinogenic contents which are harmful to human bodies.
Pros of Ni200
1. It can work with the temperature control vaping mode.
2. There is a change in resistance as the temperature increases.
3. It provides a good experience of vaping in performance wise & flavor-wise.
Cons of Ni200
1. Difficult to handle the shape of the coil.
2. Flexible, soft, and easily brittle.
3. Can't be used in wattage mode.
4. Because of the presence of pure Nickel may impact on your health.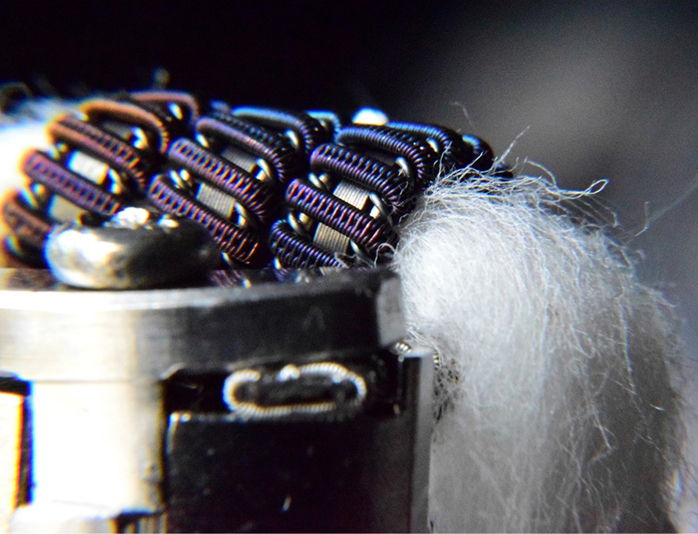 4. Titanium:
Titanium is another commonly used metal to building own vape coil. It is mostly preferred by the people as compare to Ni200 because of its strength. It has high resistance power as compare to nickel wire. But as you know that everything has an advantage and disadvantage. So, it has some disadvantages, such as it can cause potential hazards when it reacts with oxygen. So, you should think about the safety concerns before using this. Reacting with oxygen, it forms a toxic substance known as titanium dioxide. It also has inflammatory quality, so don't put it in front of the fire. It is also a little bit extensive, which you can't afford if you have a low budget.
Pros of Titanium:
1. Compatible with a wide range of temperature.
2. Easy to use.
3. Stronger & higher resistance than Ni200.
4. It can be accessible with the temperature control mode.
Cons of Titanium:
1. It contains inflammatory properties.
2. It may be harmful.
3. You can't use this in voltage mode vape.
5. Stainless Steel:
Stainless steel is made up of carbon, chromium, and Nickel. It is the most versatile wire which you can use to build a vape coil. You can use this metal with both modes, such as in temperature control mode and VV/VW modes. There is a change in resistance when the temperature increases.
The resistance of this metal is high enough. It is also easy to work with and affordable. Stainless steel 316L is one of the most commonly used grades in the market. This is the standard range and used by most medical, pharmaceutical, and food industries. It also contains some pros & cons, which we discuss below:
Pros of stainless steel:
1. It can access both temperature control and WC mode.
2. It is easy to use and handle while building a vape coil.
3. It is stronger enough to hold the shape of the coil.
4. It can heat very quickly.
Cons of Stainless steel:
1. It contains some portion of Nickel, which may affect your health.
2. Resistance fluctuates with the change of temperature.
Conclusion
Building your coil is not easy enough as it looks. In the above content, you can be aware of the metals and things you need to build your coil. Building a coil will be challenging if you don't have enough tools to build, but when you have a perfect tool kit, then it will be easy to build a coil.
Latest posts by Ekaterina Mironova
(see all)